Today's Update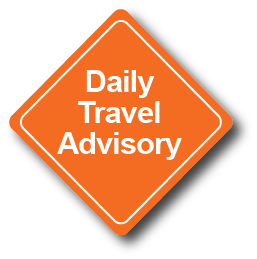 PERIODIC OVERNIGHT LANE CLOSURES EXPECTED ON THE BRENT SPENCE BRIDGE
Between now and mid-November, periodic overnight lane closures will take place weekdays between 9 p.m. and 5 a.m. on the northbound (lower) and southbound (upper) decks of the Brent Spence Bridge. Double-lane closures are possible after midnight.

All lanes will be restored for travel by 5 a.m. the morning following each closure.
In addition, temporary single-lane closures may periodically occur on streets under the bridge during daytime hours while crews work overhead.
These closures will be implemented as-needed. Updates will be posted as soon as details become available.